Description
Sis!
The world, your life, and Instagram are all changing. That's just how life is, you have to adapt in order to stay PROFITABLE on these Instagram Streets.
In the early days, let's say 2012, 2013, you could have put up one crusty line on the gram and get traction for your business.
But this is 2020 and she mad as hell. She is not to be f*cked with.
So please stop testing her on the gram.
With over TWENTY-FIVE MILLION businesses on Instagram to date, sis you have to bring your A-game or you WILL LOSE #periodt.
What's your A-game? I have seen many of you getting the hang that grainy pictures are a hell no, but fail to realize that a one-line caption also is a big problem, especially for a business owner.
I hear it all the time. I have no idea what to write.
Listen, I get it, I am and I feel the same way sometimes, writing captions is definitely a skill set that took me a minute to harness.
The great thing is that you can learn from my mistakes and take the "easy" way out with my newest ebook, Captions to Coins.
In this training, I will be teaching you how to summon your inner "Caption Genie" which is what I like to call some-one who can summon an Instagram Caption better than Alladin's.
I know you are asking, really, is it that serious?
Yes, besides who has time to be wasting with posting on Instagram, to CRICKETS?
You want your captions to get you into the POCKETS of your clients.
That's what I am going to teach you, not just how to write a lovely text that you leave on read, but a text that gets you ready TO GO OUT THE DOOR.
Getting these people to TAKE ACTION, is your objective on Instagram, let me teach you how.
No matter how many emails I send, pretty graphics I create or videos I do. The caption is what seals the deal for people spending their money with me.
So if you wanna learn
How to create captions that generate leads
How to leave the mindset of this is hard behind
How to recognize exactly who you are speaking to in your audience
What exactly is VALUABLE to your audience
What are the questions you should be asking BEFORE you create your captions
What are my rules for caption creation
You need to just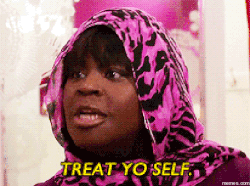 Investing in yourself and your business is THE BEST decision you can make as a small business owner, as I said before the world is constantly changing. The only way to stay ahead is to MOVE differently to your competitors, learn, implement, repeat.
I am willing to teach you, giving you two hours of my MY MONEY MOVES.
Take the risk, because there is no reward without it.
Ok?
With love and gratitude
A